Meet Todd Wilms, the new VP of Digital at Neustar!  As a social media leader and brand evangelist, Todd was the perfect client; he knows his brand and had a clear idea of what he wanted to convey.  Todd's relaxed, personable nature really comes through, and that was one of our main goals.
Our photo shoot was awesome, in large part because Todd is one of those people who makes you feel like you've been friends for years.  We spent a half day roaming the Neustar San Francisco offices to find cool backgrounds, and we found plenty.  They've done an amazing job with the interior design.  I love the booths (above) among many other interesting touches in their decor.  I did resist photographing him in front of the Etch-a-Sketch display (yep, this is San Francisco.  But I didn't see any bean bags, the sure sign that you're in a startup.)  After working with Todd, I thought he would be the perfect person to start my mini-interview series on the blog. Todd Wilms, has often written for Forbes as one of their chief contributors, is a great keynote speaker as well as frequent guest lecturer on topics of leadership in digital, business and social. Check out his LinkedIn post "The Best Commencement Speech Never Delivered" which offers some timeless advice delivered with enough humor to keep you reading; love it.
Needless to say, he's got a busy professional schedule, so we caught up via email as he was sitting on a plane, where he graciously responded to my request for a light hearted mini-interview. I just knew his answers would be interesting and leave you smiling. So, here goes…
-Nancy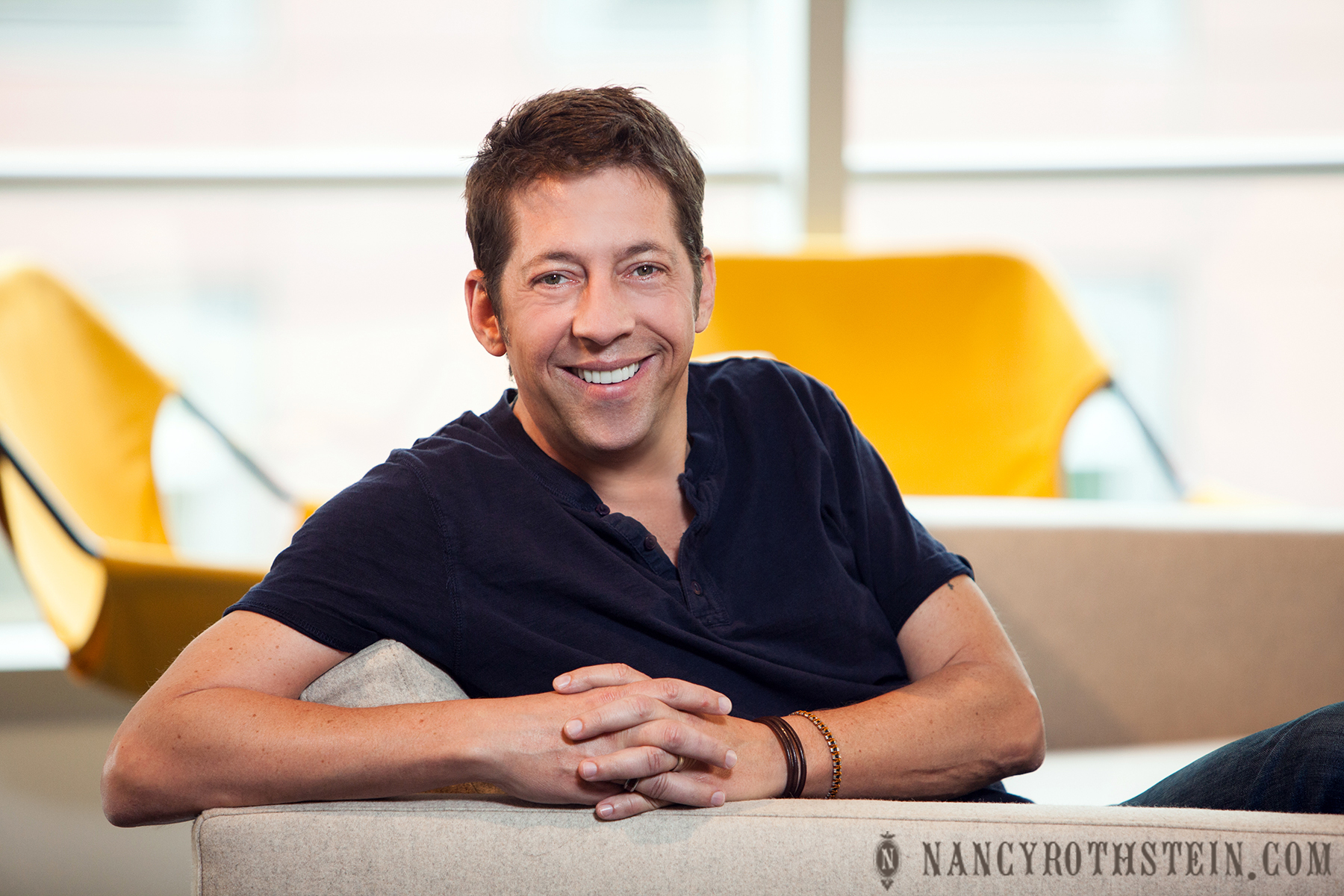 Where were you born? Cleveland Ohio. The river there wouldn't burn for another 8 years.
What is your favorite thing to cook? Ratatouille. Love autumn vegetables when the air gets cool and prepping a great stew all day for a warm meal that night. Add some French bread. Yum!
Funniest thing your kids did lately? Oh that is easy. Naked dance time singing Britney.
What do you love about marketing? I love marketing. I love helping consumers find brands; helping them find that thing they want, need or desire to make their lives better.
Fill in the blank. Happiness is…a warm gun. Sorry, but grew up on the Beatles.
My 5 year goal? To be 3 years older.
My ambition? World's tallest man.
My heroes? Thomas Aquinas, Aristotle, and Luther. Lex Luther.
My greatest attribute? My humility. I am awesome at my humility.
🙂
877-881-7221 | nancyrothstein.com |  nancy@nancyrothstein.com