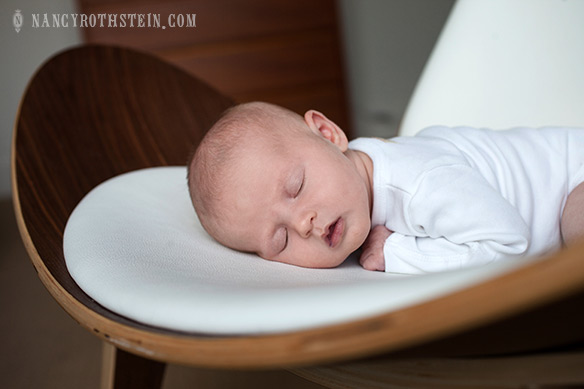 Time flies.  I realize now that it's been over three years since I met Kerry, when she reached out to me for new headshots.  Since then, I've had the pleasure of photographing her as she and Chris were expecting their first child, and we've captured each phase of their darling girl's first year.  Kerry has an amazing eye for design, and her clean aesthetic comes through in her home and wardrobe.  It's always calming and inspiring to be in her home.  But, of course, the star of the show is this amazing little girl, whose smile lights up the room.  Every time I get to photograph her she absolutely wins my heart.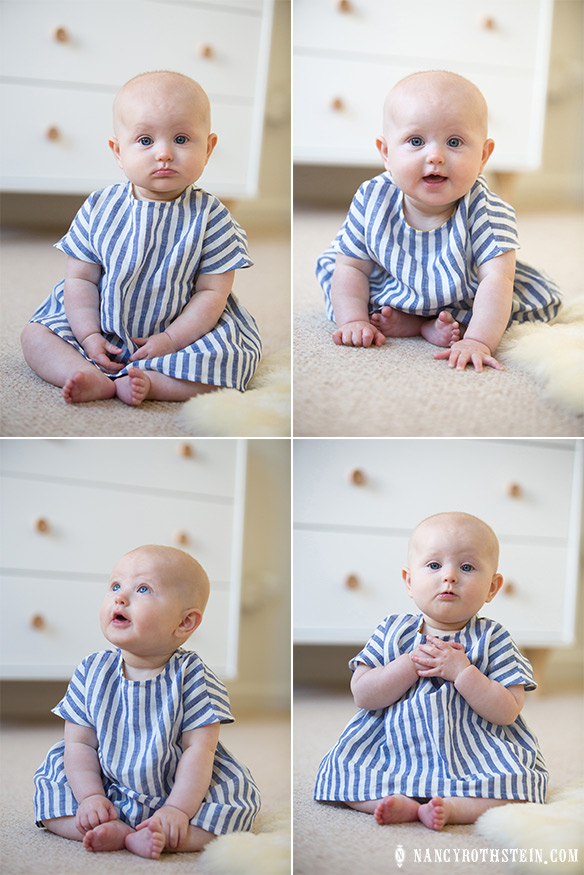 We had our first session when Josephine was a mere three weeks old, and I was delighted to bear witness to just how much her charm had blossomed six months later.  I love how the warm, neutral tones in their home help to accentuate Josephine's beautiful blue eyes.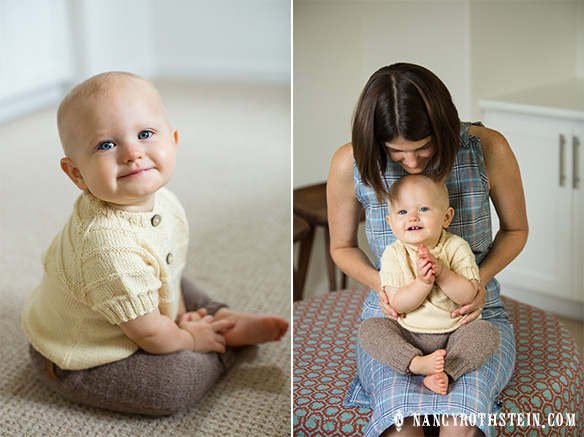 We met for our third session just last month, before Josephine's first birthday, when she and Kerry joined me for a mother-daughter session. It's always such a blessing to be invited along on a family's journey to capture these landmark moments.
I am so excited to see what the future has in store for this winsome, young family.
Bon anniversaire, Josephine!
– Nancy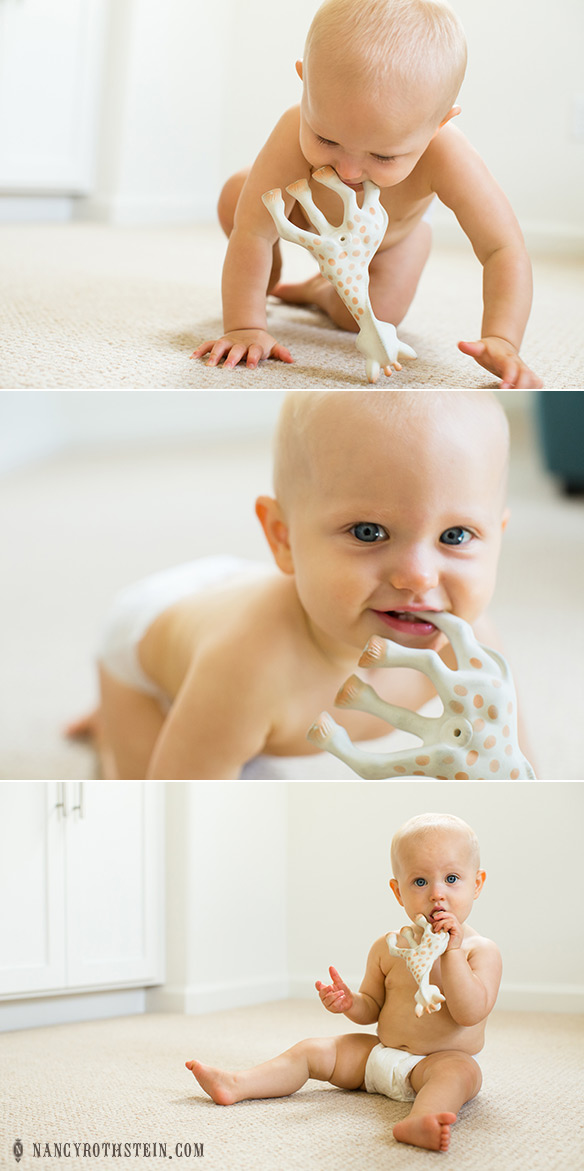 877-881-7221 | nancyrothstein.com |  nancy@nancyrothstein.com