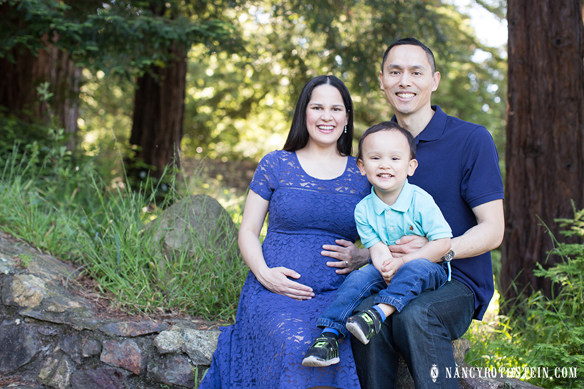 Photographing children and families with children is one of the best parts of what I do…and a great workout; trying to keep up with youngsters is no joke!  Not long ago, I once again had the lovely experience of photographing Shannon, Rachelle, and their growing family — one of the sweetest you could ever meet. And just like all my returning family clients, I am truly honored to know them, watch their family grow, and capture their most important moments for them.  I love these sessions because they feel like a reunion with old friends.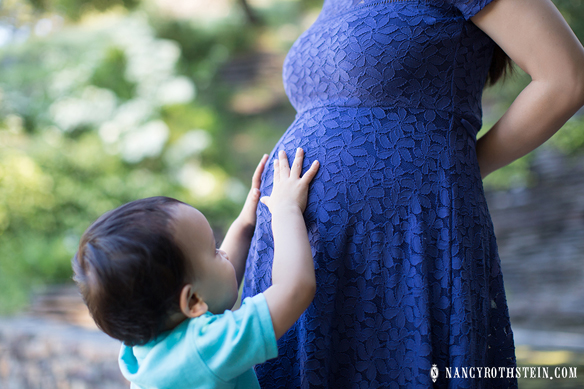 I first had the pleasure of photographing Shannon and Rachelle at their wedding in 2008. Then came pregnancy and newborn photos with darling boy Dylan and, recently, the same with darling girl Ellie. Ellie was still in mama's belly at the time of this shoot, but she arrived happy and healthy soon afterwards and was absolutely precious in her recent newborn portraits. (Stay tuned for more on Ellie.)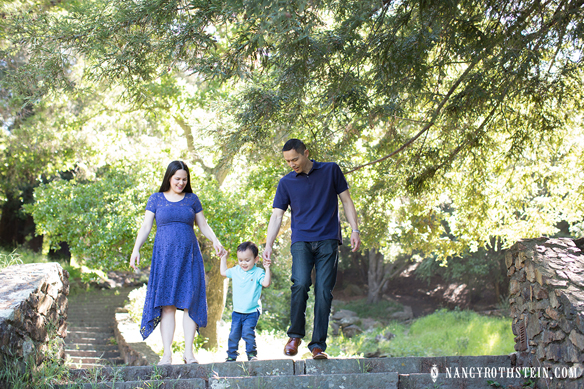 Notice how happy everyone looks in these images, especially little Dylan? Well, there's a bit more to the story. See that beautiful stone stairway? The minute Dylan saw it, all he wanted to do was climb, and climb, and climb some more. He was on a mission and simply had no time for photos. It would be an understatement to say Dylan was unhappy when we suggested a break from climbing. And he wasn't shy about sharing his feelings.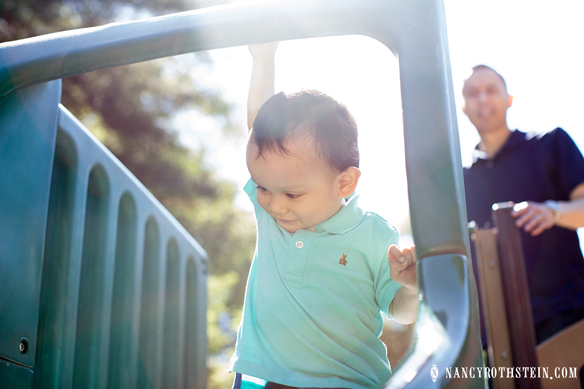 So how did we get from that state of mind to these happy images?  With a little patience and a lot of fun. Through years of experience, I have learned to quickly build a rapport with young kids and redirect if things start to go awry. For starters, I first spend time just connecting — without cameras and other equipment. I gauge whether a child is in a shy or outgoing mood in order to match their energy. I might even enlist them as "assistants", asking them what we need to get done and how they think we should do it.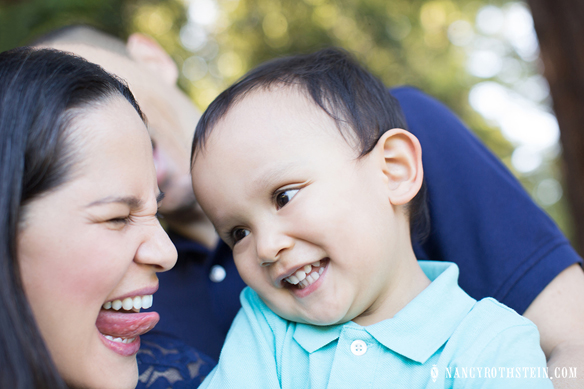 In Dylan's case, something as simple as a silly face contest did the trick. Before you could say "stairway", he was all ready to smile for the camera!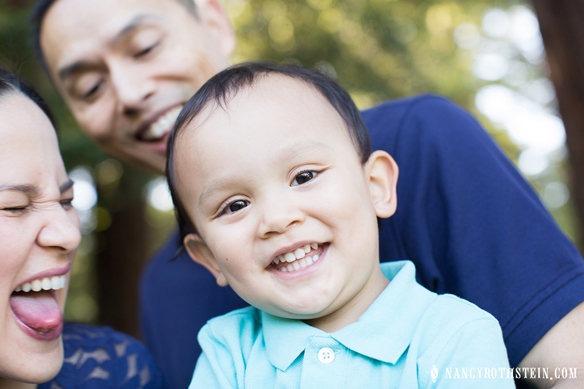 Parents often worry that their shoot won't go well if their children aren't perfect angels at all times. But no one's are, and that's okay. This is supposed to be fun!  Kids don't have to be perfect to have a perfect family portrait photo shoot. They just have to be themselves, have fun, and we get to make it great!
– Nancy
877-881-7221 | nancyrothstein.com |  nancy@nancyrothstein.com