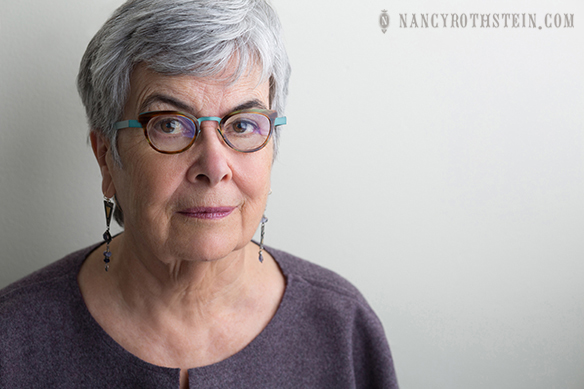 I had the great opportunity of working with author and poet, Linda Lancione, earlier this month as the release date of her latest work, The Taste of Blood (Finishing Line Press), quickly approaches.
The experience was both a privilege and an engaging endeavor, as we worked together to cultivate the candor that her work so aptly portrays. I loved the process of getting to an honest image, where the true self came through.
Linda's work takes on challenging issues, and it was important for her portrait to be just as honest, engaging, and real. Beyond capturing a simple or welcoming smile, we needed to convey a more complex message, one that her work ultimately does; that life is complicated, messy, and that she maintains her ability to be present with all of it and reconcile the extremes.
Linda kindly lent a few words of appreciation about our process working together:

"Having my author photo taken by Nancy Rothstein was a transformative experience for me. I was nervous about looking old in the photos–and, was I wearing the right earrings, the right top?—but she put me at ease and got me talking about my book. Later, when I saw the photos, I saw a woman I liked: animated, thoughtful, complex—the age and beauty questions didn't matter anymore. The photos seemed to reveal me from the inside—that was enough. That was a gift!"
A big congratulations to Linda Lancione on her upcoming title. Thank you, Linda, for giving me the chance to take on the feat of distilling your inspiring, captivating, complexity!
– Nancy
The Taste of Blood is scheduled to be released on March 11, 2016 (available for pre-order through Finishing Line Press after November 16). Can't wait? You can get a taste of her work on SoftBlow.org.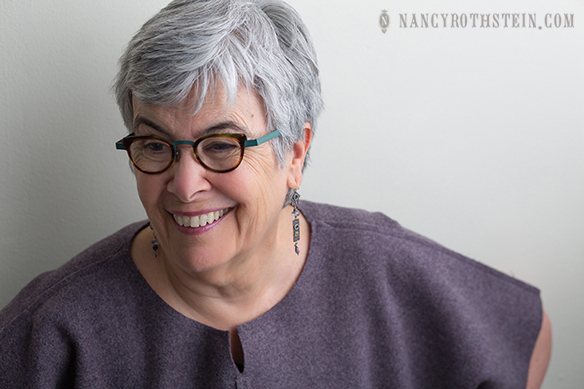 877-881-7221 | nancyrothstein.com |  nancy@nancyrothstein.com