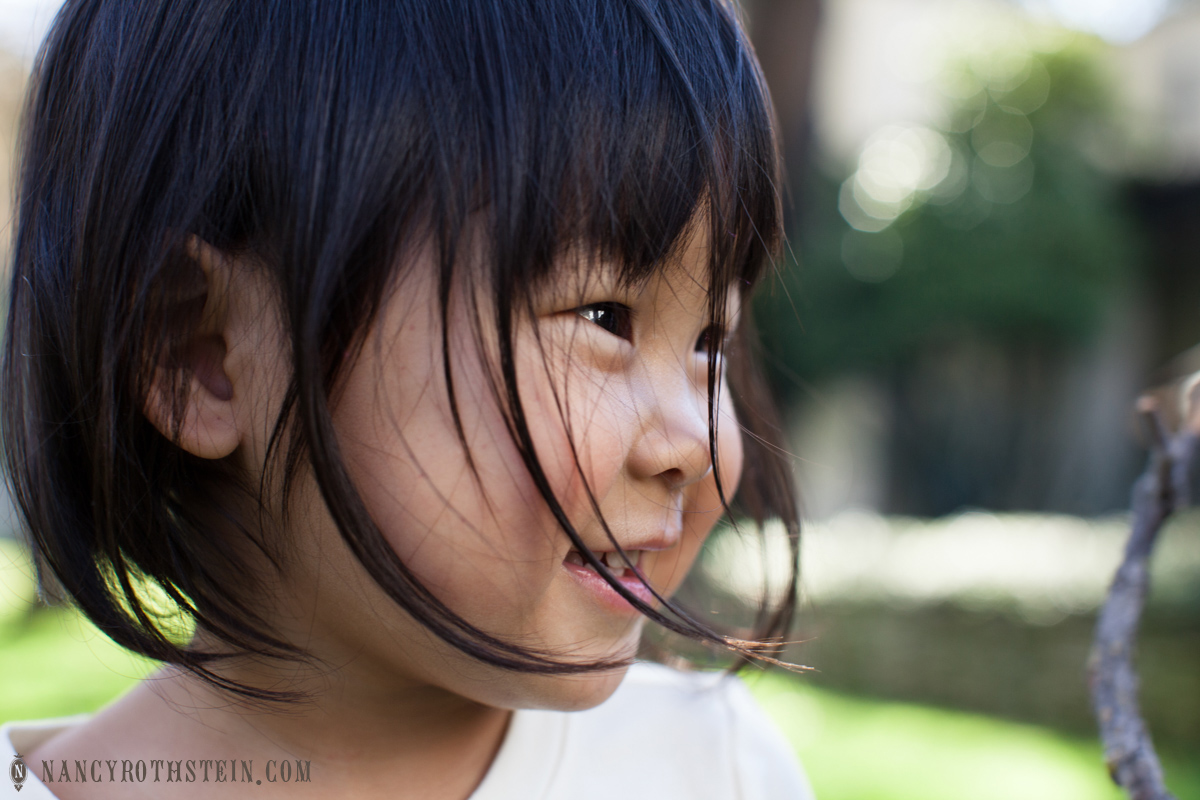 Meet Noemi. I have the great pleasure of photographing her every year. I always look forward to seeing the whole family and getting a glimpse into the current state of mind of this charming and quickly growing child. She's been a real joy to work with and seeing her personality develop has been so much fun; I especially love this phase, when finding a stick is like finding a magic wand.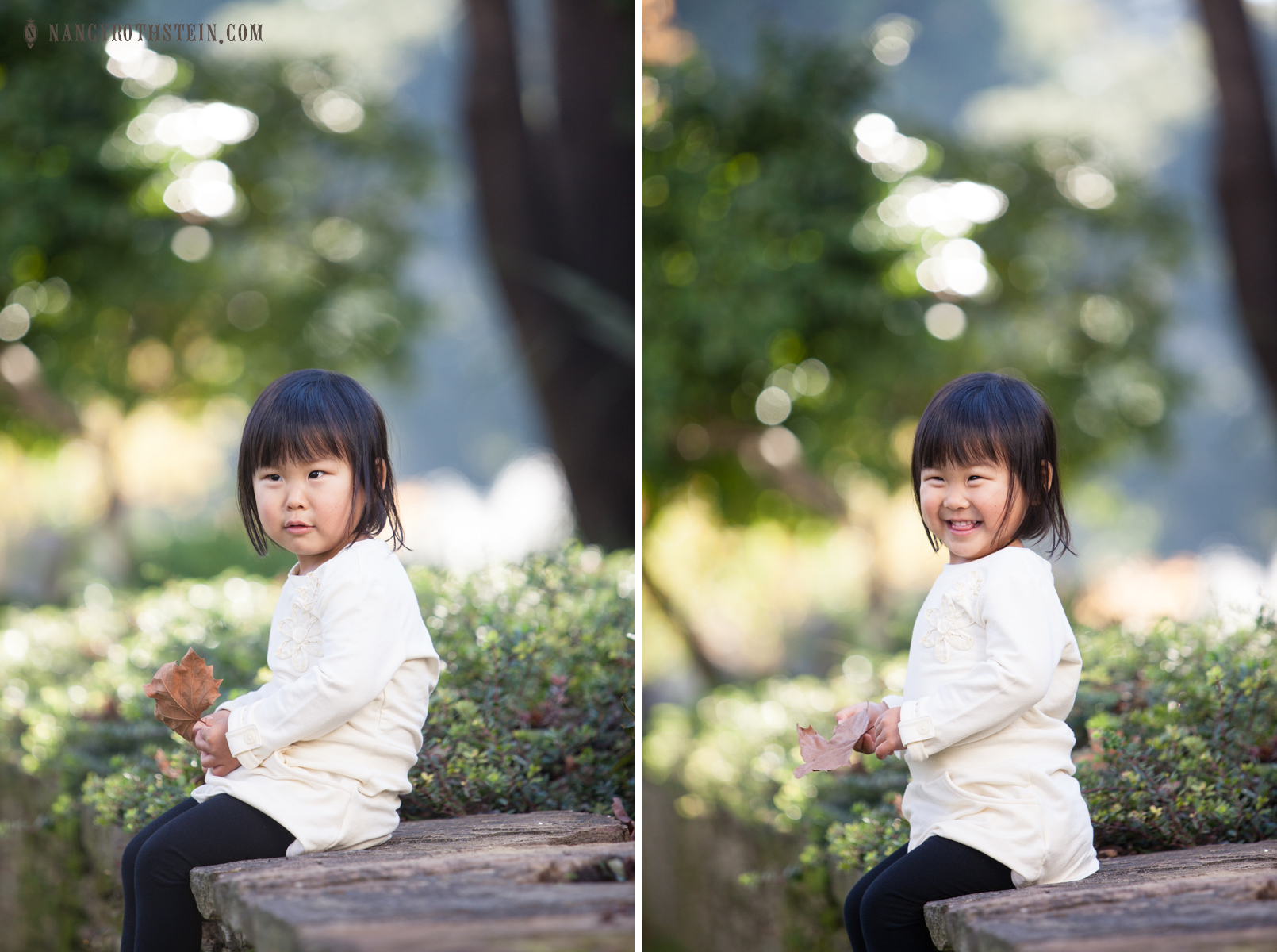 I had to dig around in my inbox to figure out when I first photographed her. Think it might be time for one of those brain training programs! Turns out it was November of 2012; she was around 6 months old. Her parents opted for a three session family portrait package to capture her at 6 months, close to a year, and again at a year and a half. I remember my favorite image from our last session, and ended up sharing it on the blog as well. Our latest images capture a strong-willed two and a half year old who now insists on dressing herself and has learned the word "No!" So, you get it, she's on her way to running the show completely (if she isn't already.)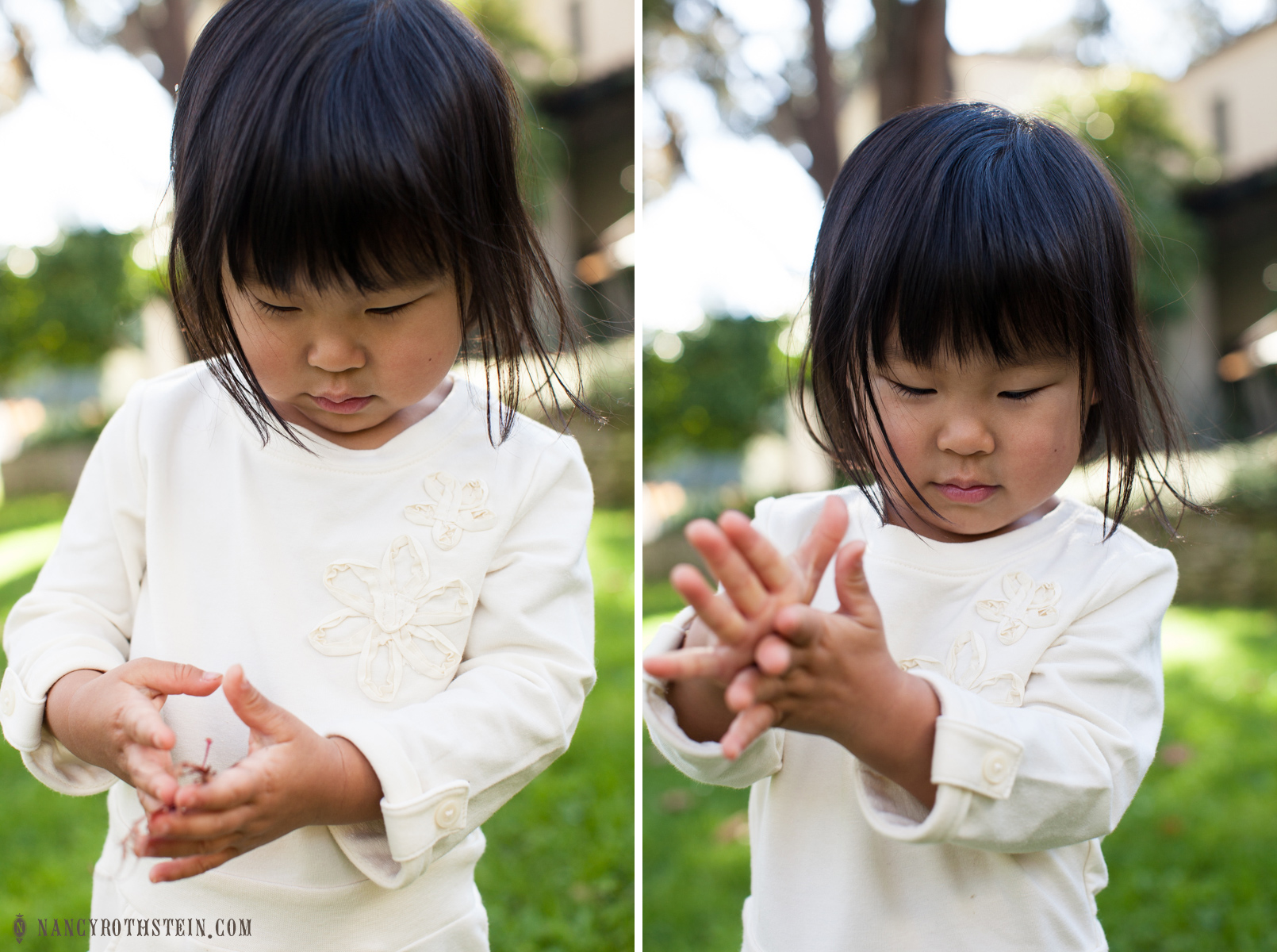 We did our session at Mills College, which is one of my favorite locations…and my alma mater. Seriously, this place is the gift that keeps on giving, as I never run out of backgrounds to use here. Kids love to run around and explore, finding plenty of fascinating treasures. Watching Noemi interact with this landscape helps me reconnect with that sense of wonder we sometimes lose sight of. Always remember, leaves and sticks are amazing, people!!!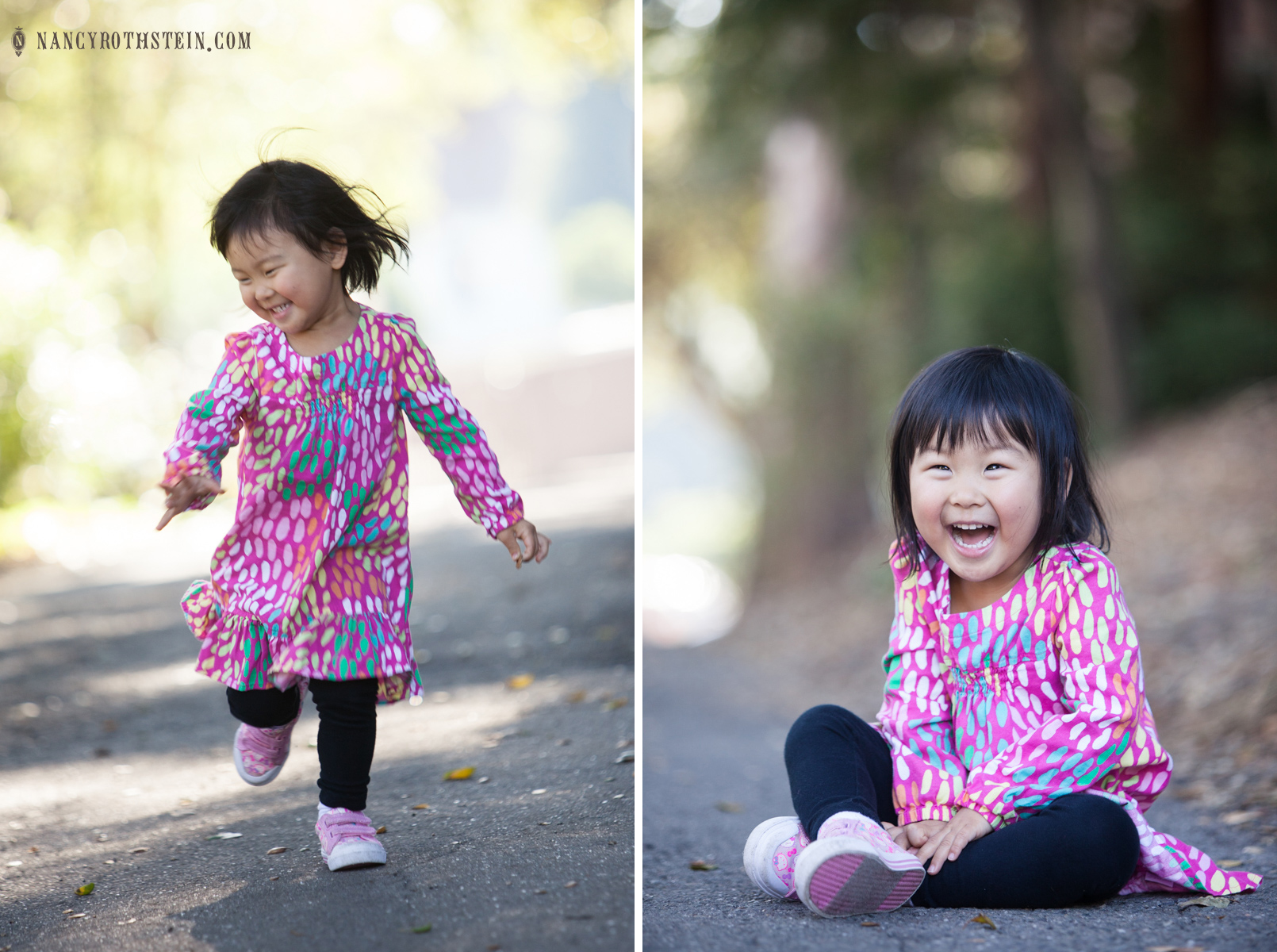 Besides the fact that she is adorable and generally a hoot to photograph, I would be remiss if I didn't mention the behind the scenes actors who help make our sessions such a great success. David and Joyce, the wonderful people who brought us Noemi, are AWESOME. I wish I could film some of the scenes that occur on our shoots and share them with you, but alas, that just wouldn't be right. These two know how to get their kid to laugh, and believe me, they deserve a medal for the funny dances and general hilarity they produce. Move over Zumba, this could be the latest workout craze…they are definitely burning some serious calories. I am generally focused on getting the shot, which is a shame, because I miss actually seeing most of it. But I can hear their antics and see Noemi's response; laughter that makes my face hurt from smiling so much.
-Nancy
877-881-7221 | nancyrothstein.com |  nancy@nancyrothstein.com