I recently photographed the first QB Self-Employed Community Meetup at Impact Hub Oakland. I'm excited and honored that the folks at the QB Self-Employed community decided to include an interview with me on their site as a resource for other businesses. It's amazing to me to be able to offer a perspective on social media, since it was something I struggled with as a business owner when I was starting out. Figuring out where and how to engage, how to manage the time online, and finding the value in social media platforms were all questions I had to answer for myself. Our interview about my approach to social media is featured in the "Getting Customers" section of the site here; check it out!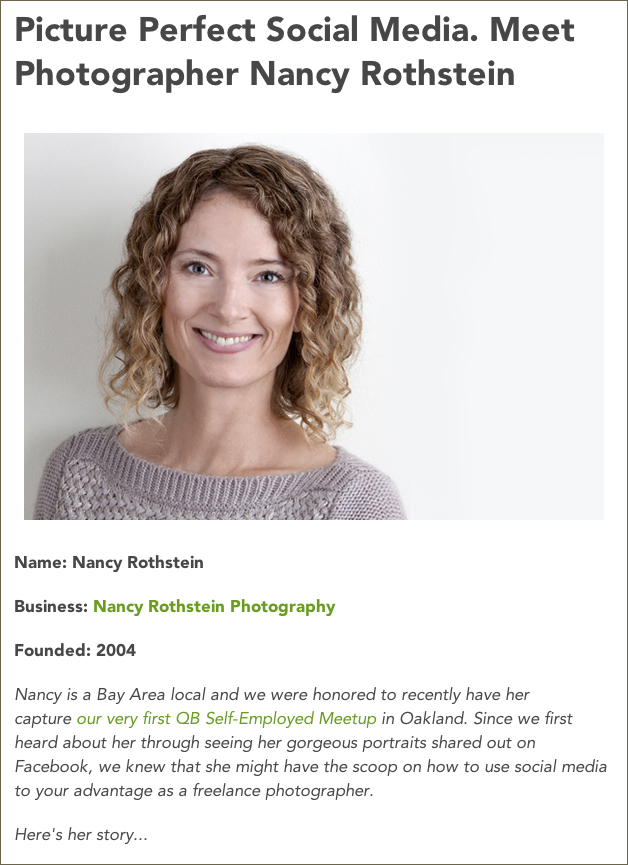 Being a social business in today's world is more important than ever. There's no denying that we're connected to our devices 24/7, whether we're at work or at play. Even though ways of connecting with each other have changed throughout the years with technology, our need stay in touch remains the same. My clients are authors, entrepreneurs and industry leaders who have very active social profiles. Staying in touch with them and remaining active online is paramount to my business and personal success.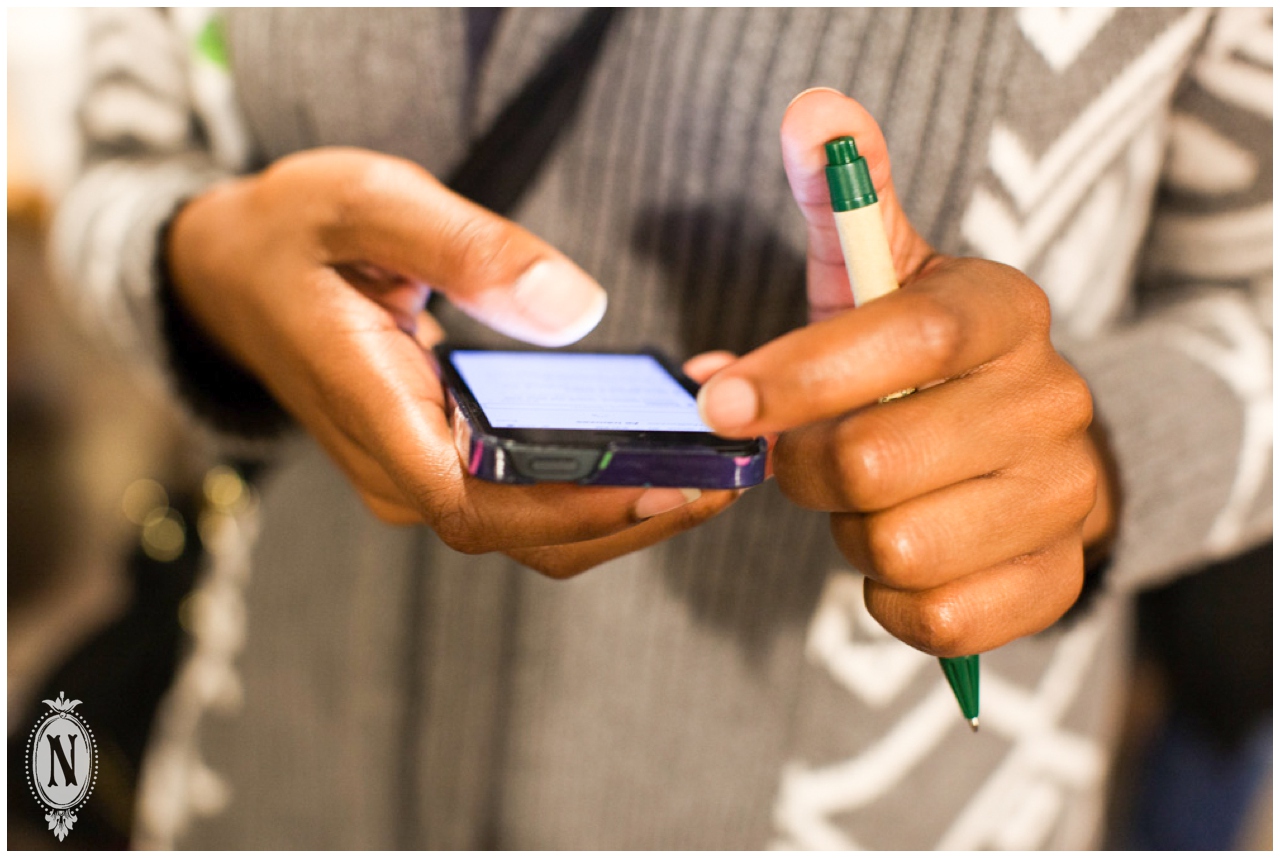 Part of being a photographer is sharing your point of view with the world. I am lucky because I get to connect with people and businesses in person every day. Continuing to cultivate those relationships on social media is a great way to stay connected, share our adventures, and celebrate each other's successes. What do you do in your business that allows you to remain social? I would love to hear from you!
-Nancy
877-881-7221 | nancyrothstein.com |  nancy@nancyrothstein.com