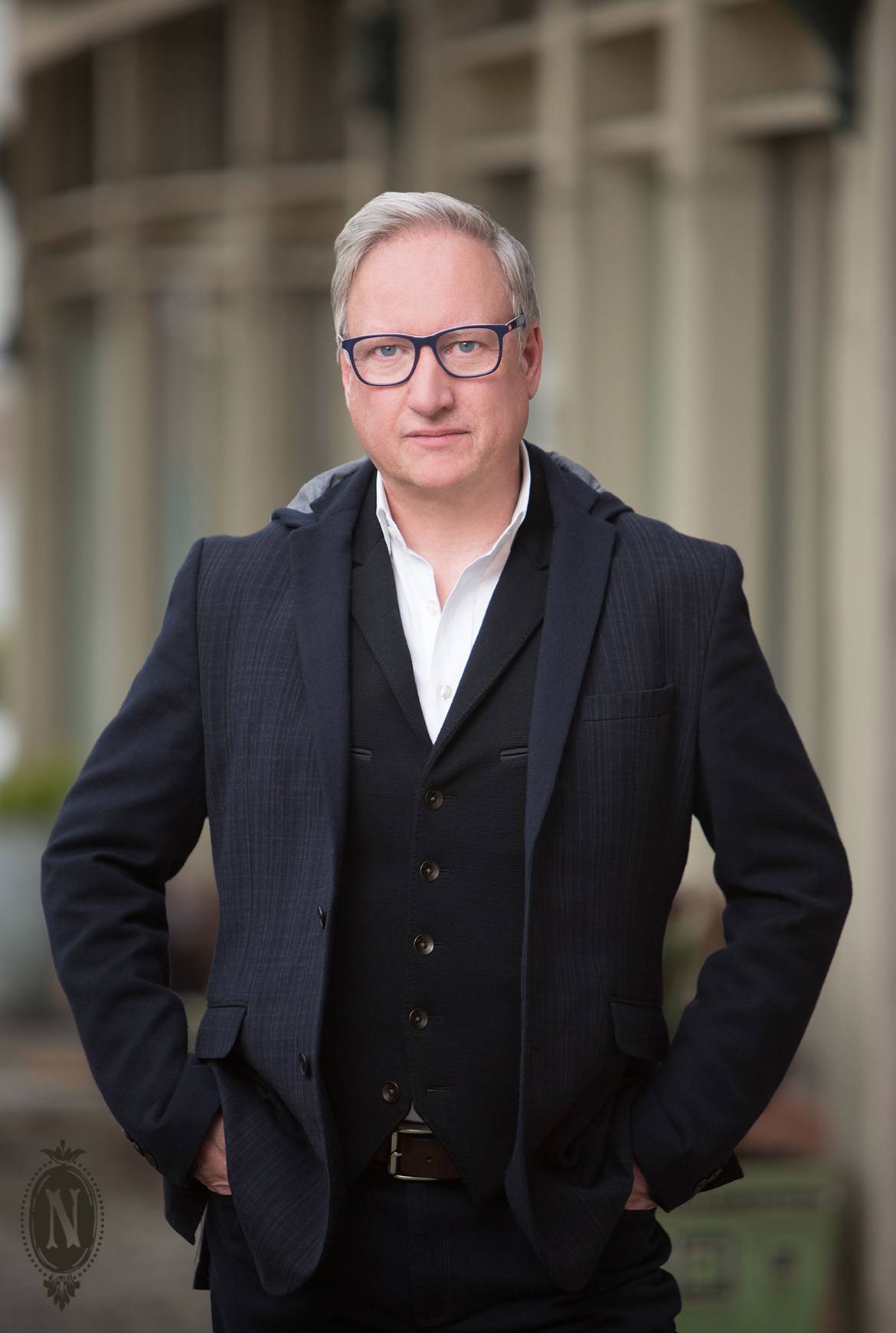 Crime fiction. Detective fiction. Mystery. I'm not exactly clear on the nuances that distinguish these genres, but I can tell you that I've been hooked for a while.  I've fallen in love with eccentric detectives ranging from Agatha Christie's Hercule Poirot, to Donna Leon's Guido Brunetti.  So, you can imagine my delight when I had the chance to photograph Dylan H. Jones, author of the Tudor Manx Mysteries. 
Dylan is a native of the Isle of Anglesey in Wales, where his first book Anglesey Blue takes place, and has been living in Oakland for the last twelve years.  When he's not writing, he runs his own video content agency, Jones Digital Media.  After our shoot to update his author portrait, he was kind enough to give us a bit of his time for an interview. Have a read and get to know your not-so-local, local author.
Oh, by the way, if I'm not returning emails, I've probably got my nose buried in Anglesey Blue; I highly recommend you check it out.  Don't worry if you get addicted, he has another book coming out in March!
Find Dylan online at: www.dylanjonesauthor.com or go directly to Amazon to buy his books.
-Nancy

Have you always been a fan of crime fiction?
As a kid, I loved reading horror stories then graduated to crime fiction later in life. I'm pretty genre-agnostic. If it's well written, with a compelling plot and sympathetic characters I'm fully hooked.
Who are your favorite mystery writers?
I love reading the Scandinavian writers like Jo Nesbo and Henning Mankell.
On the British side, I never tire of Val McDermid or Ian Rankin.
Recently, a friend turned me onto Dan Choan, an American writer who's known for his 'literary crime' novels, which I think just means they're very well written!
When you start a new book, do you begin with a clear idea of the plot outline, or does it unfold as you're writing?
I start with a very general idea of what the story is, then it becomes clearer as I write. Or sometimes, even muddier. That's the pain and joy of writing.
What do you love about your protagonist, Detective Inspector Tudor Manx?
He's tenacious, doesn't take himself too seriously but is incredibly dedicated to his job.
He's also dealing with many demons and personal issues which keep catching up with him, which add depth and mystery to his character.
What's it been like writing about your birthplace, the Isle of Anglesey?
It's been a trip! It's surprising how much you remember once you start writing about a place you left several decades ago. I still go back most years, but it's good to write about it from several thousand miles away, it gives me a fresher perspective.
What is your writing process?
Three to four hours most mornings if I can, then the day job for the remainder of the day. I do a lot of re-writing as I go along. I'm not one of those writers who can motor on without sweeping up my work from the day before work and making it better.
Favorite place to write?
Cafe Trieste in Oakland.
Coffee or tea?
Coffee in the morning, tea late afternoon. (I know, clichéd Brit!)
What's next for Tudor Manx?
The next book comes out on March 18th. It's called Doll Face. Manx faces a twisted serial killer who leaves mysterious, religious texts buried deep in his victims. Not for the faint of heart!
877-881-7221 | nancyrothstein.com |  nancy@nancyrothstein.com